Gate Repair Services
Back To Our Services
Quick Opener Repair Regardless of the Brand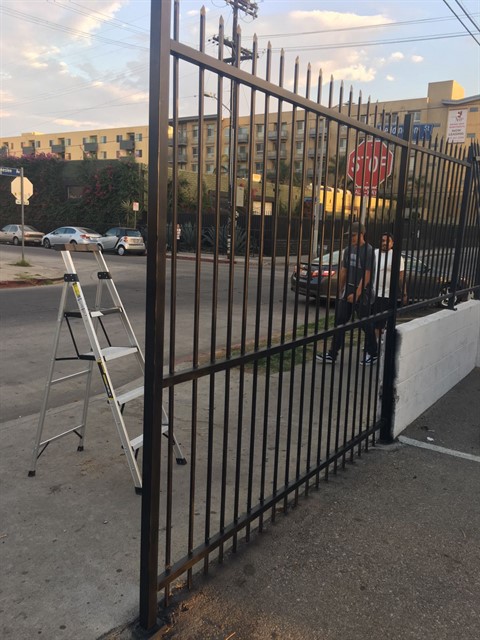 When your automatic gate refuses to open or close, the issue could be with the electric opener. Our company works with swing and sliding gate openers of all types, no matter which manufacturer they come from. A detailed check and testing will reveal the actual cause of the problem. If you have a broken chain or sprocket, we'll replace it with a matching one. With a bit of lubrication, your opener will work smoothly and quietly. In case the issue is with the motor, count on us for accurate repair. When you have faulty electronic components such as the safety sensors, we will install new ones quickly.
Swing Gate Adjustment with Precision
If the panels or the posts are not level, we'll step in quickly and deal with the problem. You should not procrastinate when it comes to this kind of issue as it can lead to serious malfunction and damage of the hardware parts. We will adjust the panels and the posts and repair them, in case they have suffered any damage. Our work will include an inspection of the hardware to ensure that everything is fine. If there is a need for fixing or greasing the hinges, count on us to do the job on the spot. Our gate repair services are designed to eliminate problems altogether.
Fixing Damaged Tracks
The track guides the wheels of the sliding gate during opening and closing. It can get bent when pebbles block the wheels' way. Our job is to straighten the track perfectly to prevent gate malfunction and future damage. If the bending is so bad that the component is about to break, we will replace it with a new one to prevent an accident.
Contact us today at "Garage Door Repair University Place", and let us know what's wrong with your automatic gate, to receive a fast solution.